Nurturing your essence: Prana Foundation's therapeutic sessions​
Within our shared time, we will create a serene space of connection. In peace and silence, I will guide you through an energetic cleanse, and through tantric breath, we will open our hearts to invite deep and trusting healing.
I will employ Kinesiology, Intuition, and Biomagnetism, using my body as an antenna to better understand what your soul craves in our initial encounter. This form of therapy often delves deeper as the connection and trust between practitioner and client intensify, promoting greater openness to the process.
We will cleanse and balance the energies where disharmonies may exist, allowing you to experience profound relaxation and lightness, bringing clarity, peace, and deep-level healing.
Throughout the therapy, I let the connection guide me to the answers you seek, imposing etheric stones, sacred geometry, symbols, and ethereal magnets while continuously reading and scanning.
Medical Biomagnetism, a proven energy therapy pioneered by Dr. Goiz, aids the body in regaining its balance through the imposition of magnets, with over 800 healing pairs identified for restoring body equilibrium.
One soul can connect to another through permission, creating a subtle cord and connection through which it is possible to access the energy field of the soul.
The session involves 30 minutes of breath work and 1 hour of therapy. Please wear light clothing and find a quiet, comfortable place, preferably where you can lie down. I will provide a document with meditation to be practiced for 21 days. Remedies will be administered during sessions, and any need for further work, especially for chronic illnesses of body, mind, or spirit, will be communicated to you.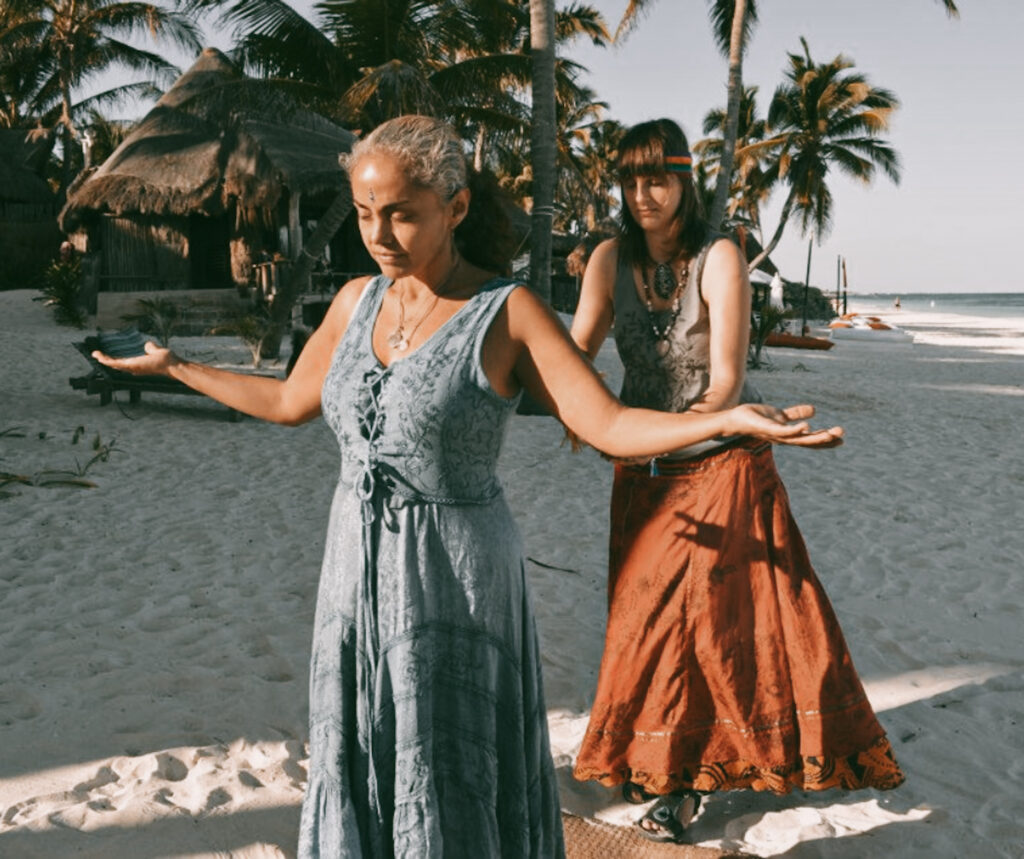 Meet Devi Chandra Ma, also known as Divine Mother Moon, an intuitive Mexican medicine woman with a deep connection to nature. Since her early years, she has displayed remarkable intuition and a strong affinity for plants and animals. Her unique gift allows her to communicate with entities beyond our physical realm, forging an open connection to the spirit world.
with Dr. Adriana Romero Rivera​
with Dr. Adriana Romero Rivera​
Navigating the profound experiences and revelations from plant medicine journeys requires a seasoned guide, and Dr. Adriana Romero Rivera stands out in this niche. With her deep understanding of both traditional and modern healing practices, she offers individuals a safe space to process, integrate, and translate their experiences into daily life.
Every session with Dr. Adriana starts with a compassionate conversation, allowing individuals to share their unique plant medicine experiences. Recognizing the depth and breadth of these journeys, she tailors her approach to address the specific needs and insights each person has garnered.
Drawing from her background in Traditional Chinese Medicine, Psychotherapy, Acupuncture, and more, she provides tools and perspectives to help individuals understand and integrate their transformative experiences.
With over 25 years of experience, Dr. Adriana has a nuanced understanding of the challenges and gifts that come from plant medicine journeys. Her sessions offer a balanced blend of reflection, understanding, and actionable guidance, ensuring that the profound insights gained are not fleeting but ingrained into one's daily existence.
For those seeking a trusted companion to help navigate the aftermath of their plant medicine journey, Dr. Adriana Romero Rivera offers a holistic and integrative approach, ensuring that the wisdom from these experiences is seamlessly woven into the fabric of their lives.
Sonia's Uterus Healing Therapy is a unique, empowering journey designed specifically for women seeking to reconnect with their cyclical nature and harness the creative fire within. Born from her rich understanding of energies and deep respect for the elements, this therapy emphasizes the sacred nature of female cyclicity.
At the core of Sonia's approach is the cleansing and rebalancing of both memories and hormonal imbalances tied to the uterus. Through specialized techniques such as ovarian breathing, she guides individuals in reviving the health and energy flow around this vital organ.
Sonia expertly incorporates the mystique of shakti meditations, inviting participants to explore and embrace their inner feminine power. The mystic dance, inspired by ancient traditions, serves as both a release and a celebration of the feminine essence.
Recognizing the potent energy stored within crystals, Sonia integrates yoni eggs into the therapy. These crystals, specifically chosen for their resonance with the female energy, aid in further healing and strengthening the connection to one's uterus.
Additionally, Sonia's expertise in Phytotherapy allows her to offer organic and natural solutions that align with the body's rhythms, enhancing the overall healing experience.
In every session, Sonia's deep grounding ensures a safe and nurturing environment. Here, women are encouraged to explore, heal, and celebrate their unique feminine essence, leading to profound transformations both physically and spiritually.
Carolina's Yoga Therapy is a blend of movement, breathing, and meditation, inspired by her love for art, music, and philosophy. Each session is designed to connect the mind and body, guiding participants through exercises that promote healing and balance. With Carolina's gentle approach, you'll explore both physical postures and inner reflection. Participants often feel more in tune with themselves, experiencing a renewed sense of peace and a deeper understanding of their inner workings. Whether you're new to yoga or a seasoned practitioner, Carolina's sessions offer a refreshing perspective and a genuine path to inner calm.
Carolina's Art Therapy sessions offer a unique blend of creativity and introspection. Using art as a gateway, she helps participants tap into their emotions, memories, and inner thoughts. Drawing inspiration from her own journey in painting, music, and yoga, Carolina believes that everyone has an innate ability to express and heal through art. In her sessions, art becomes more than just creation—it's a tool for understanding and wellness. Whether you're a seasoned artist or just looking to explore your creative side, Carolina's approach is welcoming and transformative, providing a space for self-discovery and healing.
Power Animal Oracle Reading​
Power Animal Oracle Reading​
Discover your Power through connecting with your Totem, Spirit Animals. In 90 minute session, you will connect in with your 9 Totem animals, who are your guides for this lifetime.

By stepping into connecting emotionally, physically and spiritually with Medicine Animal Cards you will receive clear direction surrounding your abilities, talents and challenges. These sacred animals will you give you guidance and provide deep support during transformative periods in your life.

Madelyne, aka Fearless Spider Spirit (trained through the Native American Church), is a devoted medicine woman and trained therapist who will create a sacred and safe container for you to step into the 7 directions of the medicine wheel and the power totem animals connected to each position.

This reclaiming of your relationship with these sacred energies is a process into reclaiming parts of your true self. Do you feel the call?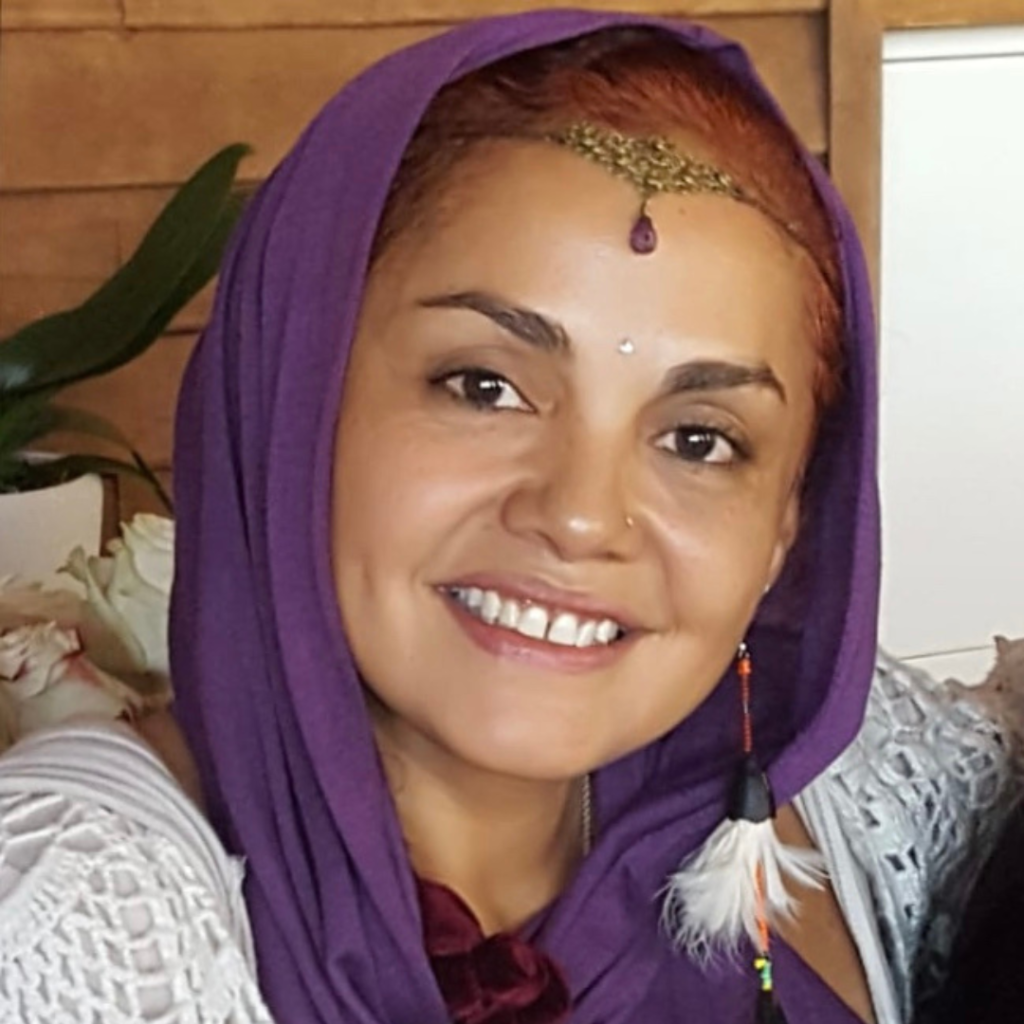 Dive deep into the ancient wisdom of Vedic astrology with our comprehensive chart reading service. Rooted in Jyotish, the "science of light," this service illuminates the celestial blueprint at your time of birth, revealing karmic patterns, innate strengths, and potential challenges. By analyzing the intricate positions of planets and lunar nodes, we provide insights into your life's journey, from personal aspirations to professional endeavors. Additionally, our readings delve into the "Dashas" or planetary periods, helping you understand and navigate the distinct phases influenced by different planets. Whether seeking guidance, clarity, or a better understanding of your cosmic self, our Vedic chart reading offers a holistic reflection of your unique celestial narrative.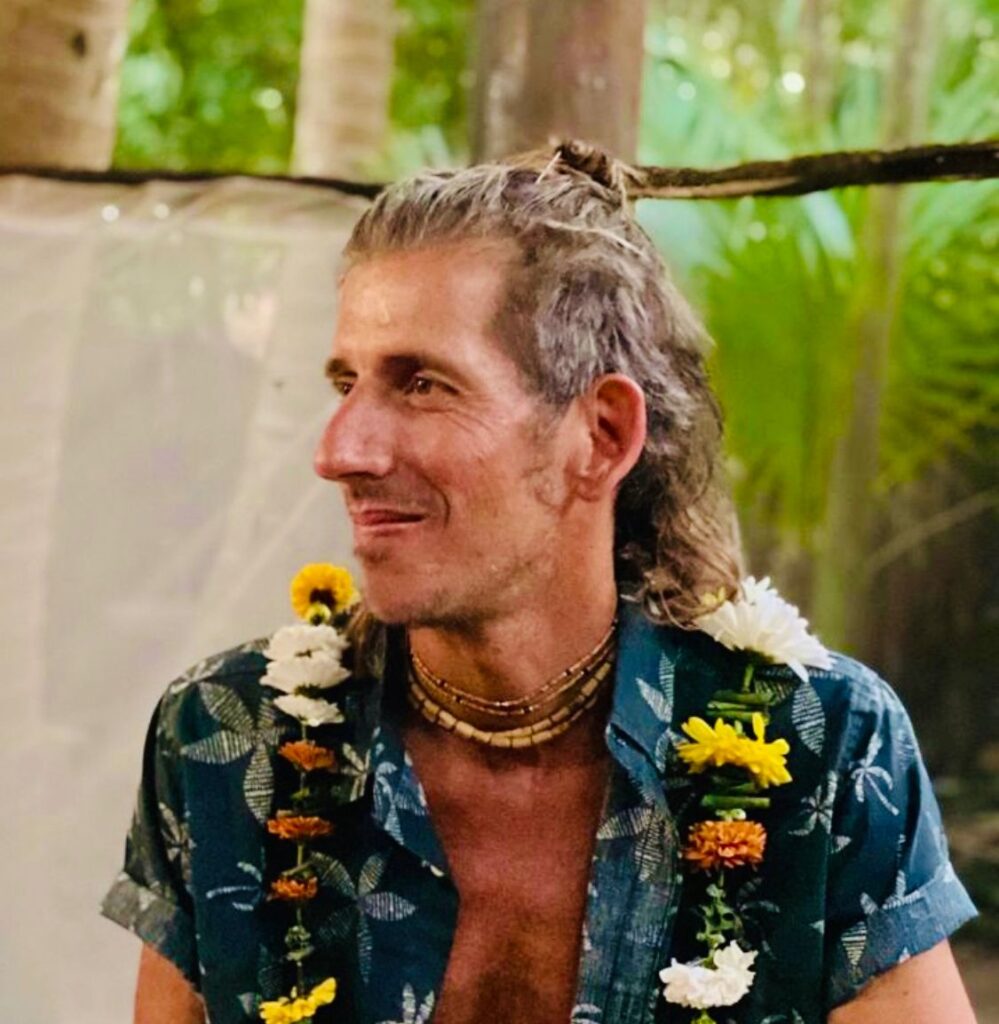 Mayan astrology, deeply interwoven with the natural world and the cosmos, is anchored in the sacred Tzolk'in calendar, a cycle of 260 days. The Mayan Horoscope Reading delves into this intricate system to identify your 'Nahual' or day sign, which is one of the 20 sacred energies of the Tzolk'in. By understanding your Nahual, you can gain insights into your intrinsic characteristics, challenges, and the rhythms that resonate with your life journey. This reading offers a perspective rooted in ancient wisdom, providing a different lens through which to understand oneself.