Catalysts of healing, channeling consciousness towards personal wholeness
Services Offered
Healing Therapy and Breathwork Therapy
Book here:
Calendar Bookings
Meet Devi Chandra Ma, also known as Divine Mother Moon, an intuitive Mexican medicine woman with a deep connection to nature. Since her early years, she has displayed remarkable intuition and a strong affinity for plants and animals. Her unique gift allows her to communicate with entities beyond our physical realm, forging an open connection to the spirit world.


After a life-changing near-death experience in her early twenties, Chandra decided to dedicate herself fully to the path of ancestral healing. She began her journey as a Reiki master and was initiated as a guardian of fire in the ancestral Mexican tradition of Temazcal (sweat lodge). Over the years, Chandra embraced the Vedic path, expanding her wisdom through meditation and mantras. This journey enabled her to assist others in connecting with their higher selves through energy vortexes and sacred geometries.


With more than 20 years of experience in working with plant medicines, Chandra has received teachings from various masters, including the shipibo conibo and red path teachers. Her knowledge encompasses the sacred medicines of Ayahuasca, peyote cactus (Hikuri) from the Wirrarika tribe in central-northern Mexico, and the Sonoran desert toad (Bufo Alvarius or Sapo). In Brazil, she has also been initiated to practice rapé and kambo.


Chandra offers a wide range of therapies and healing modalities, including biomagnetism, biodecodification, sound healing, breathwork, tantric breathwork, sexual energetic cut and cleansing, womb blessings, Vedic meditations, singing circles, and cacao ceremonies.


One of Chandra's unique gifts is her mesmerizing icaros, sacred healing songs that she uses in her shamanic practices. These icaros hold ancient wisdom and have been passed down through generations, carrying the power to soothe, cleanse, and uplift the spirit. You can experience the enchanting melodies of her icaros below (link to audio).
Services Offered
Feminine Therapies
Meet Sonia, a young and grounded woman hailing from Catalunya. She possesses a remarkable ability to perceive energies and has a deep connection with the elements and crystals.


Sonia's journey led her to become a Gestalt therapist, a humanistic, holistic, and person-centered form of psychotherapy focused on addressing present-life challenges. As her interest in plant medicines grew, she delved into the study of Phytotherapy, crafting natural elixirs and organic care products.


With a wealth of certifications, Sonia is a Reiki master, skilled in both Egyptian and Japanese Reiki. Additionally, she guides women on a transformative healing journey for their uterus, employing crystals, yoni eggs, nature connection, and meditations.

In the past years, Sonia has been collaborating with Devi Chandra Ma, learning about the power of spirits and honing her skills as a facilitator in Chandra's retreats. Together, they have hosted moon circles, creating spaces of healing and empowerment for women in the local communities.

Experience the magic of Sonia's Feminine Therapies, where she skillfully blends crystal work, meditations, and organic elixirs to provide holistic healing tailored specifically for women.
Contact
info@pranafoundation.org
Alise, a serene and kind-hearted woman from Latvia, is deeply dedicated to assisting others. After completing her university education, a transformative experience in the Peruvian jungle introduced her to alternative ways of healing. This encounter reshaped her understanding of the world, spirituality, and self, inspiring her to immerse herself in the teachings of the jungle's plants and "maestros."

Driven by her passion for guiding and aiding others in their personal journeys, Alise joined the Arkana retreat centre in the Amazon as a facilitator.
As a valued member of the spiritual community of Devi Chandra Ma, Alise has been helping in retreats in Ukraine and Europe. She firmly believes that plant medicines are a conduit for fostering greater unity and harmony, both within oneself and the broader world.
Now, Alise is serving in the Prana team in a more administrative role, answering any questions you may have and helping you prepare for a retreat. Don't hesitate to reach out!
Dr. Adriana Romero Rivera ​​
Psychiatrist, Holistic Medicine Practitioner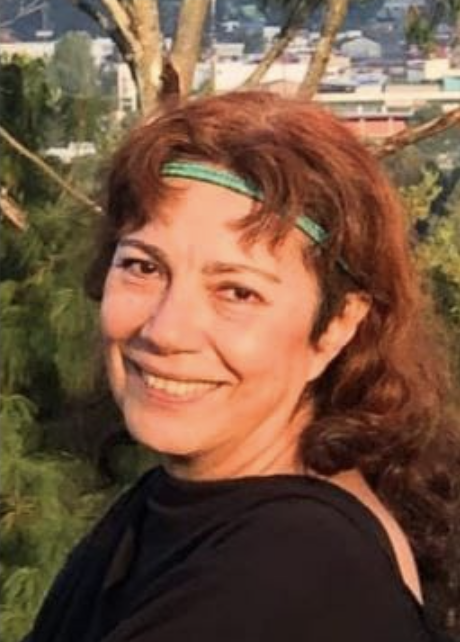 Services Offered
Integrative Therapy​
Dr. Adriana Romero Rivera ​​
Psychiatrist, Holistic Medicine Practitioner
Adriana Romero Rivera is a highly educated and experienced Holistic Medicine practitioner who was born and raised in Mexico City. She completed her General Practitioner degree at the Faculty of Medicine of the National Autonomous University of Mexico and went on to obtain a specialist degree in Psychiatry at the University and the Spanish Hospital of Mexico. Adriana has worked in private practice and in various hospitals, including the Children's Psychiatric Hospital, the General Hospital for State workers, and the Integral Center for Mental Health in Mexico City.
Her exposure to psychosomatic medicine led her to recognize the importance of practicing Holistic Medicine, which integrates various alternative and complementary therapeutic forms that are consistent with the evolution and expansion of human consciousness.
To further her knowledge and skills, Adriana studied Applied Kinesiology, Homeopathy, Traditional Chinese Medicine, Acupuncture, Flower Therapy, Medical Biomagnetism, Cannabic Medicine, Psychotherapy, and various meditation techniques. She has even had contact with the Medicine of the Sacred Plants for the expansion of consciousness. With over 25 years of personal and professional experience, Adriana applies her diverse knowledge and skills in her daily practice as a Holistic Medicine practitioner to provide her patients with comprehensive and integrative care.
Clinical Therapist (MSW) and Medicine Woman
Services Offered
Power Animal Oracle Reading
Clinical Therapist (MSW) and Medicine Woman
Madelyne is a trained Clinical Social Worker who early in her career provided therapy to high risk foster youth living in group homes across San Diego. After an important time of taking care of her grandparents, she was deeply called to serving marginalized seniors who lacked family support and financial stability. She believed in a model of providing therapy and social work to seniors and families living in stabilized low income housing. Her mission was to support a model that provided both housing and services, so individuals and families could step fully into stability, growth, and transformation.

In 2009, Madelyne started her own mission-based organization that focused entirely on individualized social services and resources for low income seniors, children and families living in affordable housing across the nation.
5 years later, Madelyne started a second sister company focused on wellness and medicinal supplements to support low income senior's health and wrap around wellness.
At this point, she had been working 60-70 hour weeks for many years and faced a personal crisis that brought on a full physical and mental breakdown.
When looking back now at that moment of desperation, she knows deeply that it was the best thing that ever happened to her.
It was that moment of surrendering that led her into taking the step towards working with plant medicine to transform her pain into growth. In her first journey she identified deeply repressed childhood trauma. She realized that facing her truth gave her the choice to heal her little girl self. That began her journey….to coming home.
Through years of diving deep into plant medicine, integration, meditation, yoga, voice activation, and horse medicine she found her way back to her wholeness and self love. During this time of letting go of all she identified herself as, she began to be deeply called to psilocybin and the powerful tools they were for her own personal transformation. A voice came to her one day and said "start growing", so she began to work with psilocybin through cultivating and creating a deep relationship with the mushrooms. She went through many dark nights of the soul during this time around her purpose and "who she was" and made the best and yet scariest decision of her life to step into serving plant medicine full time.
Madelyne was then called to the Red Road path lineage through the Native American Church (NAC) and was blessed to be connected to and trained under a wise elder from the NAC out of Hawaii. She became certified as Fearless Spider Spirit, Medicine Women. Under the NAC guidelines and protection, she has been serving Psilocybin to individuals and groups who are called to stepping in fully into "doing the work" towards true personal and collective transformation through macro psilocybin journeys and post micro dosing with integration and coaching. She is also in collaboration with a gifted horse medicine women who integrates both plant medicine and horse medicine for CEOs and Executives who are called to a sacred path towards self awareness and transformational change.
It is her deepest honor and life mission to provide personal access to everyone called to these glorious tools of self-discovery and is so grateful to her partner for growing the medicine with so much love, mindfulness, and devotion.
Madelyne has walked the path of her own deep awakening and brings that personal experience to each ceremony. Her belief is, "as one heals, we all heal."
Ched was called to ancestral medicine after 20 years of dependency on antidepressants and sleeping medication. He wanted to figure out how to free himself from pharmaceuticals and dependency, but had no doctors or psychiatrists supporting the process. He now says the universe and source brought him to ancestral medicine to free him from western healthcare system.

Ched was able to get off all medication, began transforming his life into a place of self love and abundance and is now supporting others on their path to freedom from dependency of any kind. He is a trained mycologist and brings this connection of the plant world to all the retreats.
Prior to focusing on the evolution of human consciousness, Fernmarie accumulated over 15 years of corporate experience between Microsoft, Skype, Boeing, Lockheed Martin, and NASA. She holds a B.Sci in Physics, a M.Sci in Mechanical Engineering, and a M.Sci in Human-Centered Design. As a hobby, she spent 12 years on a startup that is helping to open space travel to civilians and later became a World Champion dancer.

After a spontaneous spiritual awakening in 2017 Fernmarie dedicated the next several years to practicing the art of introspection and meditation. A journey that organically led her away from the race of pursuing external achievements and paved the way to authentic inner peace and freedom.

Today Fernmarie merges 25 years of scientific background with compassionate self-exploration practices to support others on their journey toward internal mastery.
YOGA INSTRUCTOR AND ART THERAPIST​
Services Offered
Online Art Therapy Online Yoga Classes
yoga instructor and art therapist
Passionate about nature, philosophy and freedom, Carolina was born in Lisbon in 1991. From an early age she dedicated herself to Painting, Music and Yoga – she considers this to be the trinity that makes her express everything she is.

Yogini since 2009, yoga teacher since 2013, in the same year Carolina founded the music group MERU where she intuitively composes, sings, plays indian sitar, adufe, native american flute, among others. In 2015, Carolina created a solo project The Sarasvati Experience, a meditative and expansive sound journey, guided by ancestral chants and musical instruments from different corners of the Earth. The Sarasvati Experience expands itself into a group experience, of self-development and transmutation, combining yoga, painting and music.

Based in Ericeira, Portugal, by the atlantic ocean, Carolina teaches regular yoga classes to the community, facilitates retreats, sound journeys, concerts and workshops.

Through her work, she feels the mission to awaken in others awareness, sensitivity, compassion, healing and creativity.
Services Offered
Mayan Horoscope Reading
Caught by the Maya web of wisdom in the pre-turning of the age around 2000 in Tulum, Nupa dove quite deep in his knowledge to the extent of creating a collective experiment based on the Maya Cosmovision called Galctic Peace Garden: an intentional community of healers, yogis and artists during 15 years, in Tulum, Mexico. There he could see the enormous potential of applying this wisdom to community spaces.
From 2008, launched Mayarama, a space in Festivals designed to broadcast the fruit of this intentional community. In 2013 Published "Advaita Maya", sending out to the world a new perspective on Maya calendarism.
Nupa shares his knowledge in Festivals (regular at Ometeotl, Mexico and Boom Festival, Portugal , Eclipse Festivals here and there) and also through occasional workshops.
He has about to launch a new movement based on this wisdom called "Amaya" designed to unify "through time", all types of community spaces including schools, prisons, hospitals, gatherings and all working spaces.
He believes "Maya" is a wisdom that is designed to be unfolded in these specific times carrying a elasticity that allows co-creation and experimentation.
His aim is to create a new paradigm of time independent from the ancestral dogma but also beyond pre-defined ideas of superficial new age ultra-spirituality.
Nupa is also known as Nuno Param, Mantra/kirtan/sound journey musician. Author of Gathika Vimana a Sound Journey project for festivals and recently "Bhaktika".